GoZero was born out of a company called Gomae Meals, where our mission was to make healthy and sustainable food more accessible! We had a mandate to deliver meals with reusable containers, thermal bags and ice packs because why not?
As we began to deliver more and more meals with this reusable system our minds wondered to ideas of expanding this system for city wide use! In the same way that Tesla began creating battery packs for other companies to use in their vehicles, which really encouraged the electric car industry to take off, we want to make a reusable container option ubiquitous wherever food is being transported.
We found that most restaurants, meals services, or anyone making food was too busy creating incredible recipes for people to enjoy that even when they tried to create a reusable container system it proved too challenging and so they would fall back into using single use items. But we believed it was not only possible, but would lead to a better meal experiment! Someone just had to champion the project and be fully committed.
Please join our email list or follow us on instagram if you would like to join us on this journey!
Kenton Jarvie
Founder/CEO
Kenton has a huge passion for anything that is making the world more beautiful. From a smile on the street to reducing single use plastics and everything in between. To Kenton one of the most beautiful things on this earth is when human creations interweave with nature so that the best of both can be accentuated. Vancouver has some great examples of nature and cities coming together in this way. Kenton has a background in business and has been entrepreneuring since he was 10 years old. Please feel free to email him here if you have any question, ideas or would like to support the vision of creating a more beautiful world through reusability.
What is one reusable fun fact about you?
I only have 3 pairs of pants: 1 pair of jeans, 1 pair of dress pants, and 1 pair of everyday black pants. High-five for minimalism 🙌🙌🙌
What is your top reusable tip you like to share with others?
I love to tell people about beeswax wraps as a reusable option to replace plastic-wrap and plastic sandwich bags in some cases. You can also make them at home!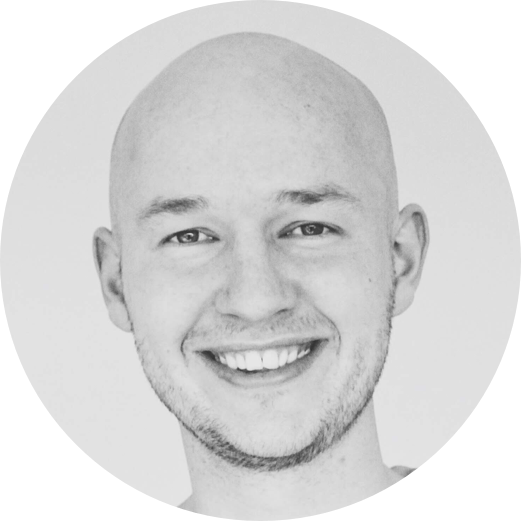 Emil joined GoZero because he cares about people! Whether he is solving problems, joking around, training or interviewing, Emil is happiest when he is with people. It's this love that drives him to want to create a better world. To make things easier for all of us. No matter how hard life can be or how many personal/business challenges he faces he does not waver from this mission. With his background as a materials engineers he has some great skills to help us create the best reusable products.
What's your favourite reusable product other than GoZero?
Gomae Meals has a reusable container system which is very convenient and has fit really well into my life.
What new technology excites you most in terms of sustainability?
Electric Cars excite me; specifically Teslas.